Stages of Health Information Exchange Implementation
Providers and health IT professionals across the country are demanding health information exchange, but developing a sufficient infrastructure is challenging.
 – The demand for health information exchange (HIE) across established institutional barriers is certain. Healthcare professionals across all sectors display a sense of passion for participating in patient data exchange to improve patient care locally or even across the country.
Just because robust patient data exchange is in high demand, it does not mean it happens easily. Technological and non-technological boundaries, such as finance, geography, competition, priorities, security, and policy, oftentimes stand in the way.
HIEs are vital for connecting communities and ensuring patient medical records are available at all times. While interoperability remains a major issue for HIE implementation, HIE connectivity is becoming more prevalent across the country.
According to the 2019 American Hospital Association IT Supplement, there was roughly a 40 percent increase in the proportion of hospitals that leveraged a national network to find patient data between 2018 and 2019.
Hospitals commonly utilized state, regional, or local HIE to access patient data from outside providers. This percentage increased from 46 percent in 2018 to 53 percent in 2019.
Accurate patient data and health information exchange support efficient care coordination and provider cost savings.
Health information exchange relies on robust health IT infrastructure to connect providers and hospitals. The Promoting Interoperability program helps providers establish HIE connections, yet some statewide and nonprofit HIE networks are further along and more advanced than others.
HIEs are looking at different ways to boost interoperability between more health organizations. To achieve these goals, health IT developers from Montana to California to Texas are establishing or have established statewide HIEs, are deploying ever-changing philosophies, and are broadening the digital footprint at state, regional, and national levels.
SIGNING UP PROVIDERS
Montana's statewide HIE, Big Sky Care Connect, officially launched on December 19, 2020, making it one of the final states in the country to successfully launch a statewide HIE.
Although the HIE is active, Montana providers are still experiencing patient data exchange difficulties.
"In Billings, the largest city in Montana, we have three healthcare institutions, and we can't share data across the street," Randy Thompson, chief health analytics officer at Billings Clinic, told EHRIntelligence. "There are certain patients that the three healthcare facilities share and it's challenging for us to get a complete picture of the patient, their health, and all their conditions. That's the state of where we are right now."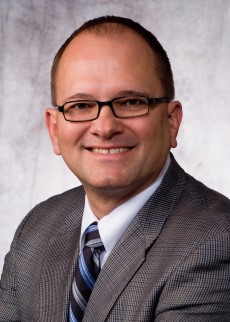 Big Sky has over 30 providers inked and roughly 100 more providers waiting in the wings to sign.
"There hasn't been a big impact yet," Thompson continued. "We've been waiting for it and it hasn't taken the HIE long to really ramp up its client list. We've really been waiting for this functionality to be reality and now that it's here, we're all excited that we're a lot closer than before."
Implementing an HIE extends interoperability and improves health data access. This is important in a rural state like Montana, where individuals often travel far to get care. Thompson, who has input in Big Sky, said the HIE has three immediate goals to improve patient data exchange.
"Number one is to get widespread adoption across the state so that we have more participants sharing more data and we have a complete picture of the patient," Thompson explained. "Number two is to expand our capabilities to exchange images across systems like chest x-rays and CT scans."
"The next goal would be adopting a robust data and analytics tool for us to understand both our patients and our systems a little bit better and gain insight from the data that we're collecting about our patients."
Thompson said Big Sky is in the final stages of selecting a data and analytics vendor and in the process of adding an image exchange vendor.
INSTALLING THE INFRASTRUCTURE
Claudia Williams, CEO of Manifest MedEx (MX), a nonprofit HIE network in California, was hired at MX's inception four years ago and has been its guiding force throughout its brisk ascension.
Williams, who previously worked as the senior advisor of health innovation and technology at The White House, said if she were starting in a state without an abundance of health information exchange, she would look to partner with an established HIE organization that already had the technology infrastructure and capacity in place.
"What you see today is it takes maybe 10 years to build out that infrastructure," Williams explained to EHRIntelligence. "And in many states that are looking to address COVID and everything else in a short time period, they don't have 10 years to build. If I were in a state with very nascent capacity, rather than do it all on my own, I would be looking to partner, especially on the technology capacity side of things, with another state."
Once the infrastructure is established, the HIE leader needs to sign clients to expand its patient database.
For example, MX recently signed Adventist Health, a major faith-based health system, to its network. The nonprofit health system added over 7 million patients from 21 hospitals to the robust HIE that already connects roughly 25 million Californians across the state.
With Adventist going through its own transformation, Williams knew the pitch would need to focus on a value-based care proposal.
"In a world where you're trying to build out a value-based care proposal, one that might go to health plans, or directly to employers, having robust population health data from all of the different providers serving your patients becomes a critical infrastructure need that you have," Williams explained.
MX can pitch its robust number of connections, provide data in specific formats, and data flows to the provider.
"That means MX can then go in with a lot more confidence into those negotiations, knowing that they can deliver on improving care, identifying gaps in care, transitions of care, and all of those things that the provider needs to do in value-based care. It's an example where the health system can view this as a core infrastructure element, and we're looking for partners that could help them speed up that process of really having a data infrastructure ready for value-based care."
Looking back at MX's origination, Williams noted the importance of state policy conversation and how she regretted not having the benefit of that conversation.
"I wish we had had that four years ago because I believe that successful HIEs are in service to the public mission and goals of its state, whether that's on the Medicaid side, cost side, or quality improvement," Williams elucidated. "I'm excited that the governor and the legislature are all leaning into that question today. They see that in order to reach our collective goals, that we need a consistent information infrastructure."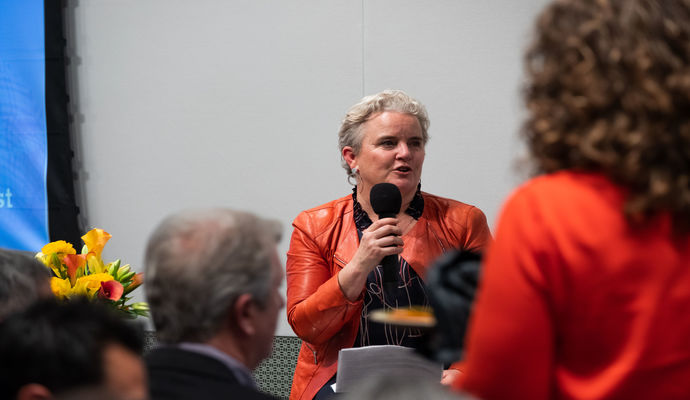 Source: Manifest MedEx
TAKING HIE TO THE NEXT LEVEL
The state of Texas developed Texas Health Services Authority (THSA), its statewide HIE platform, in 2013. Still, following an extensive stakeholder feedback process that included hospital leaders, doctors, patients, local HIEs, and the state government, THSA leaders transitioned the HIE to a more significant platform.
"The transition was mostly about re-evaluating what had changed in the HIE marketplace since the HITECH Act when we strictly had statewide query capability," said George Gooch, chief executive officer at THSA. "We needed to utilize more targeted functionalities like we do today, such as the [Patient Unified Lookup System for Emergencies] PULSE platform and ADT sharing."
The most significant change was instead of executing generalized query-based exchange on a statewide scale, THSA leaders saw value in national networks, such as eHealth Exchange and Carequality. The national networks now solve the issues THSA initially encountered.
For example, THSA leveraged the national network connections to integrate the Patient Unified Lookup System for Emergencies (PULSE) platform for emergency health data exchange.
Texas adopted PULSE after the state endured tropical storm Marco, the COVID-19 pandemic, and Hurricane Laura.
"PULSE is more targeted and very suited to the exact kind of use cases that we tackle here at THSA because we are a public-private partnership," Gooch explained. "We leverage the private side of the equation and public side because we work with state agencies to coordinate for disaster response."
"Texas is a very large state with many different stakeholders involved, and threading the needle in the HIE market continues to be an ongoing task. It's something that we'll continue to refine as we develop further," Gooch continued.
With THSA well-established, Gooch said he recognized the positive HIE collaborations that are happening across the country. A recent example is the potential western regional HIE, led by Health Current in Arizona and Colorado Regional Health Information Organization (CORHIO).
"I'm thrilled to see a lot of HIE activity going on," Gooch added. "I think those collaborations are really good for patient data exchange."
Since Texas is such a large, populated state, Gooch noted that the idea of Texas joining a multi-state HIE in the near future is unlikely. Instead, THSA will continue to focus on both the public and private sector use cases within Texas.
"There are a lot of private-sector solutions for electronic health information exchange that resides just in the private sector," Gooch explained. "Then there's a lot of other solutions that reside just within the public sector, such as agency-to-agency or inner agency. We bridged the gap between the two sectors, and each of our three programs has that common element."
"I think really we grow from there," Gooch continued. "There's no shortage of good examples to back up how that works in Texas, in other states, and at the Federal level."
HIE maturity levels vary from state to state, but Williams said vendor partnership is critical to running a successful HIE.
"The model we're seeing really being successful today is that HIEs like MX have partnerships with several vendors," Williams explained. "We have a separate [enterprise master patient index] EMPI vendor, and we have a relationship built around notification alerts. We have another piece of infrastructure that manages our CDR [clinical data repository]. But our team is the one that manages the data, builds the interfaces, and maintains security."
"What that means is that as components of the system, you're able to take out a component if you want to replace something in your system, find another solution, and integrate that without blowing up your whole infrastructure," Williams concluded. "That's a really critical strategy that successful HIEs are following."